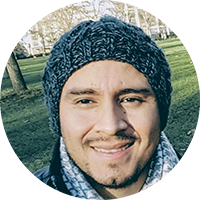 Guillermo Macias
2Meditate Ambassador
Mexico City, Mexico
Guillermo holds a Masters degree in Electrical Engineering and is currently working in that area. He loves hiking, spending time in nature, soccer, crossfit and robotics. He lives in Mexico City. He has been exploring meditation for the past 5 years. He is interested in mindfulness and the science behind it.
Gauri Wadhera
2Meditate Ambassador
New Delhi, India
Gauri is an aspiring poet and currently an eleventh grader in India who loves to write to express herself. She gives her best in everything she devotes herself to. She is a keen learner and passionate orator and believe that mindfulness is the essence of her life and has the capacity to do wonders for her.